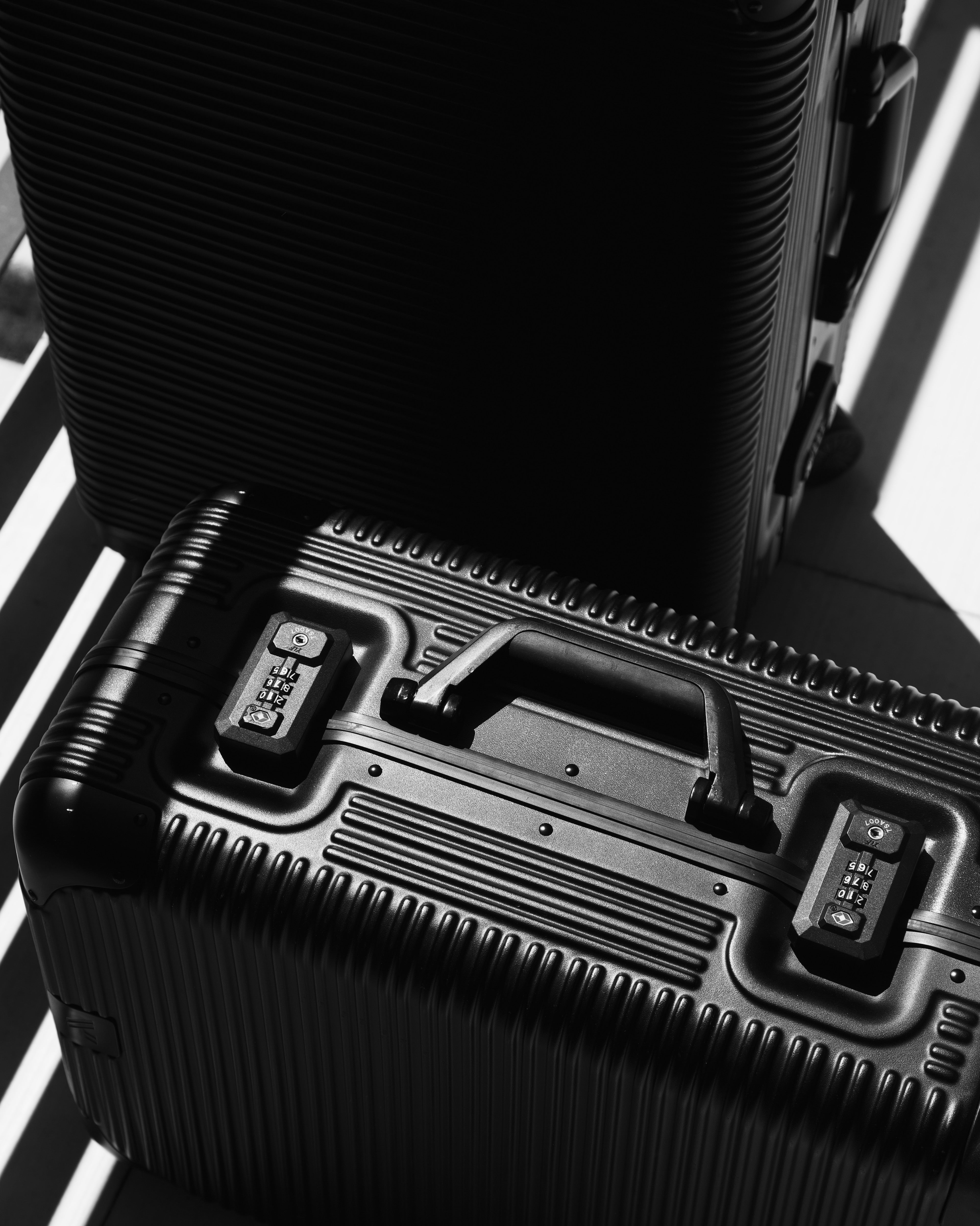 Delivery & Returns
SHIPPING & DELIVERY
HOW MUCH DOES SHIPPING COST?
FREE standard shipping (10-12 business days depending on location) Internationally Wide.
FREE Express shipping for orders over $375 (5-8 business days depending on location) Internationally Wide.
WHERE DOES AIDAN SHIP?
We ship Internationally wide, using Sendle - Australia's first 100% carbon neutral shipping service.
Click here for more information on how every single shipment using Sendle makes a difference to our environment. If Sendle is not available, we use Australia Post or DHL. 
DO YOU SHIP INTERNATIONALLY?
We sure do! All major continents and countries we can access and have our shipping network vast and wide.
DO YOU SHIP TO P.O. BOXES?
Sorry, we are not able to ship to P.O. Box addresses. 
WHEN WILL I RECEIVE MY ORDER?
Our warehouse team will dispatch all orders within 1-2 business days of receiving your order. Personalisation of luggage tags will add up to 3 business days to the processing of your order. 
Expected shipping times once dispatched from our warehouse (Internationally-wide): 7-10 business days, depending on location.
ORDERS & TRACKING
WHAT CAN I EXPECT ONCE I PLACE AN ORDER?
Once you place an order, you will receive a confirmation email from us letting you know that we have received your order. Please allow up to 2 business days for our team to then process your order and send email confirmation that your order has been dispatched from our warehouse. 
Shipping confirmation and tracking information will come from our delivery partner Sendle or Shopify (Our Payment Gateway Partner). 
HOW DO I TRACK MY ORDER VIA SENDLE?
Sendle/Australia Post or DHL, will send out shipping and tracking information via email - you will be given a unique order reference number and tracking link.
WHAT IF MY ORDER DOESN'T ARRIVE IN TIME?
If your parcel hasn't arrived yet and it's been more than two business days since the delivery estimate, this Sendle article will explain what to do. 
WHAT IF MY ORDER COULD NOT BE DELIVERED?
When you're sending or receiving a parcel, sometimes your tracking page will show 'Left with agent' when the parcel couldn't be delivered.
It could be because the road was closed, the driver couldn't access the property, it was unsafe to leave the parcel unattended or no one was home to sign for it.
'Left with agent' simply means the driver took it to a collection point close to the receiver's delivery address. 
The driver usually leaves a card with instructions for collection. You can find more information about this here.
If the parcel's tracking page says 'Left with agent' but you can't find the collection card, we recommend you check your emails for a notification from Sendle, or of course contact us contact@aidanthebrand.com for assistance.
HOW CAN I REQUEST REDELIVERY?
Sendle has a 'Sendle Toolbox' which allows you to manage your parcel with ease. All information will be contained in the shipping and tracking email that you receive from Sendle.
HOW DO I CANCEL MY ORDER?
Once you have placed your order, we will get to preparing it right away, so we cannot accept cancellations.
WHO CAN I CONTACT AT AIDAN FOR ASSISTANCE WITH MY ORDER, SHIPPING AND DELIVERY?
We are always here to help. Contact us at contact@aidanthebrand.com. 
WHAT IF I DON'T RECEIVE ALL THE ITEMS IN MY ORDER?
Please email contact@aidanthebrand.com and we will reach out to you to resolve this issue. 
RETURNS & EXCHANGES
WHAT IS YOUR RETURN AND EXCHANGE POLICY?
If you receive your AIDAN product and have changed your mind, you can return it for a refund or exchange it within 30 days of purchase. Products must be in their packaging and remain in a saleable condition. This means that they cannot be used, and must be returned complete with their packaging, labels, dust bags (if applicable) and any accompanying accessories. You are liable for the cost of shipping the items back to our warehouse. We will endeavour to process your refund or exchange as quickly as possible. Once we have notified you that we have received your returned item, please allow for up to 30 days to receive your refund or exchanged product. Outside of that 30-day period, your AIDAN products are covered by warranties for manufacturing faults, as specified in our warranties FAQ section. Please note that personalised luggage tags are exempt from being returned or exchanged. 
HOW DO I MAKE A RETURN OR EXCHANGE?
Just email us at contact@aidanthebrand.com, with your order number and a description of the item you want to return or exchange, and we will reach out to you to begin the process.